Head of School Adam Oliver Envisions a More Connected Future
"Education should serve the needs of people and the planet."
Adam Oliver joined Robert College as Head of School in July 2019. As he approaches the end of his first semester, the RCQ caught up with him on his perspective on education, his vision for RC, as well as his impressions so far.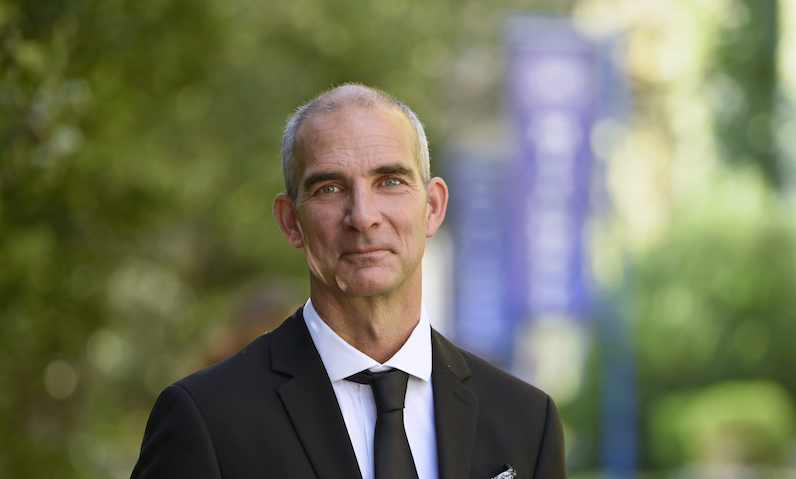 How has high school education evolved, and what is its role in the 21st century?
Education has come so far since my own schooling that much of it is unrecognizable. During my time as a student, all writing was done on chalkboards, and the few rare teachers who used an overhead projector, screening acetate notes, were considered dangerous revolutionaries.
In the past, education has too often serviced the needs of the economy. As I see it, it should service the needs of people and the planet. We need to create young men and women who are mentally flexible, well informed, and brave in their support of the key issues facing the world today – top of which is the environment, and trying to combat the perilous position we now face.
What is your vision for RC over the next five years?
It is all about connection, about making the right kind of links rather than the wrong ones. Connection with technology goes without saying as a necessary feature of modern life, but there are other types of connection that are being neglected in many schools, and these are even more important.
We need to connect effectively with others, because our social connections will be ever more important in our working lives, and because our friends and contacts are our greatest support when dealing with the inevitable crises that life brings to us all.
We need to be able to profoundly connect with ourselves. There are more and more pressures on our time, endless distractions that draw us away from the most important educational journey, which is characterized in the Delphic Oracle's admonition: Know
thyself. Education should be about self-understanding, because without this, on what platform can we build any other kind of understanding?
Finally, we have never had a more urgent need to re-establish our connection with nature. Currently the world has approaching 8 million species. This number is being reduced at the rate of around 200 a day. We are in the middle of the sixth great extinction that Earth has seen, and sadly we are driving this catastrophe. This has to end. What value graduating from RC and a top university only to inherit a dust-bowl?
What has most surprised you about RC?
There have been many surprises – most of them good ones! Best of all would be discovering the incredible wildlife on the campus – such as having a big tortoise stroll across the road by the Bridge as I was passing.
What is your favorite place on campus?
I have fallen in love with many parts of the campus already. The library is a wonderful place and I love the rare moments I can get in there to work. Walking the Faralyalı Trail is a great pleasure. The Bosphorus views from Konak Terrace are wonderful...I could list a dozen more. We are incredibly privileged to occupy such a beautiful location.
If you could be a student again, which RC club would you join?
Creative Writing. Ultimate Frisbee. Film-making... I would be interested in dozens. When I was at school myself I was a member of the Debating Society. I also played football (badly) and ran track for the school.