Teachers who have helped bring some of the most recent productions to the stage share their memories.
RC Theater in the 21st Century
The traditions, environment and allure created in the first century of RC's theatrical history proved to be the wings that let RC theater continue to soar in the 21st century. Currently, RC boast three key associations: RC Theater Company with director Jake Becker, Turkish Theater ran by Hande Akat, and RC Musical Theater Company: Hamlin Players, directed by Caitlin Dunne. A modern drama elective is also offered, and a Turkish drama elective is in the works. These outlets give students and faculty ample opportunity to flex their dramatic muscles and provide the RC community with the opportunity to re-connect to a beloved experience, as they come to RC productions as an audience. RCQ interviewed faculty involved in theater in the past and present for the key highlights of this experience, that is ingrained into the RC community's lives, as professionals, academics, and enthusiastic, appreciative audience members.
RC Theater Director Jake Becker Explains How Theater Endows Students With New Skills
"Re-kindling the love of play is essential."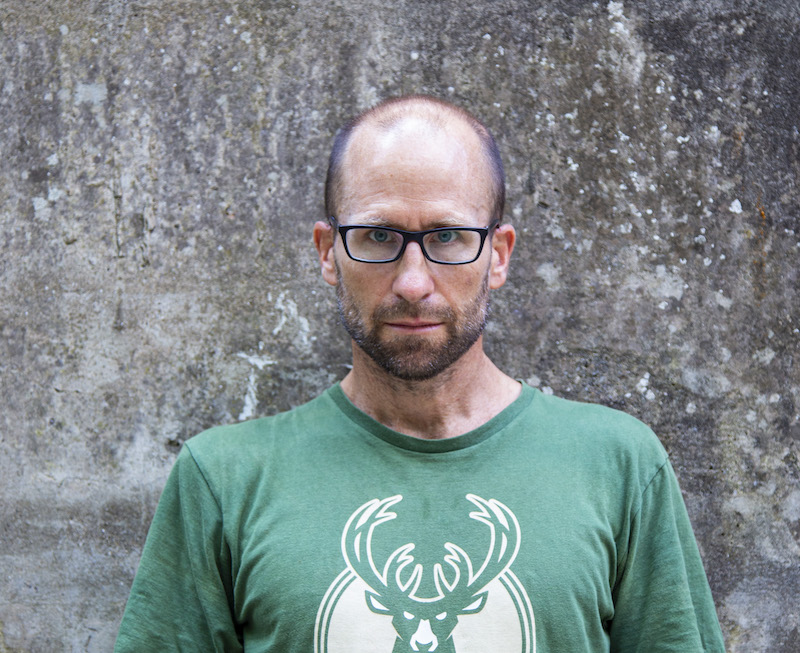 Jake Becker has been Theater Director at RC since 2015. He teaches creative arts for Lise Prep as well as the modern drama elective.
What skills do you aim to instill in students?
Especially since Covid, a comfort in expressing themselves with their bodies and a return to valuing their imagination as a tool for thought and play; in short, a re-kindling of the love of play. Other than these, composition on stage, scene preparation, comfort in taking risks and stepping outside of themselves, moving their bodies in ways they find funny, playing with their voices, finding something exciting about any scene and playing with it.
In the modern drama elective in particular, students who were never in theater have a chance to experiment and become comfortable and confident on stage. Veteran actors get a chance to more consciously reflect on what they are doing and try new styles. All get access to contemporary texts and a variety of approaches to acting and the theater.
Overall, a chance to move and behave differently during the day shocks their systems and pushes their brains to work differently. Especially for the Preps, I see them take a break from the stress of the prior year of exams. In our first classes you can see shy smiles and giggling as they get into the work.
What is the process like of putting a play together?
In RC Theater, students generally want challenging content and concepts. Every play is different and can offer different approaches, and that is where the creativity comes in, no matter if it's The Bacchae or Charlie and the Chocolate Factory. We read together as a company, discuss the spine of the play, what motivates the characters' actions, and difficult and exciting moments to play. We look at what we want the audience to take from the play. We let students make a lot of the choices on their own and the vision and feel of the play can change as we're working on it. We use music during rehearsals to inspire and inform. In fact, we've featured original music written by students. In Charlie and the Chocolate Factory Bora Arsan RC 22 and Kaan Güçyetmez RC 21 composed the songs. In The Bacchae this March, a student - Sinan Tokemci L12 - is contributing two soundscapes.
What are the most memorable plays you've directed?
All of them in their own way have unforgettable moments. One Flew Over the Cuckoo's Nest was flipped and RC 18 grad Rosa Mizrak's Chief Bromden killing McMurphy was as powerful a scene as I've ever seen. RC 15 alumni Selin Özülkülü and Ali Sarılgan in The Glass Menagerie, Azra Haseki RC 20 in Women and Wallace, Evren Çiçekli RC 22 as a traumatized boy in Game, Ali Çataltepe RC 18 in Renewal, Selis Yaltkaya RC 20 in Bald Soprano, Deniz Vural RC 15 in Almost, Maine and so many more. Each night characters develop as the students feel emboldened to make precise choices in their characterizations.
Performing on stage after the Covid absence and finishing the night with a song we wrote was a sweet way to acknowledge the road all of us took to get to that point again. It really built community. We also really enjoyed our Zoom TV shows.
Hande Akat, Director of Turkish Theater, Finds That Challenges Cause Students to Thrive
"As with all forms of art, theater transforms a person."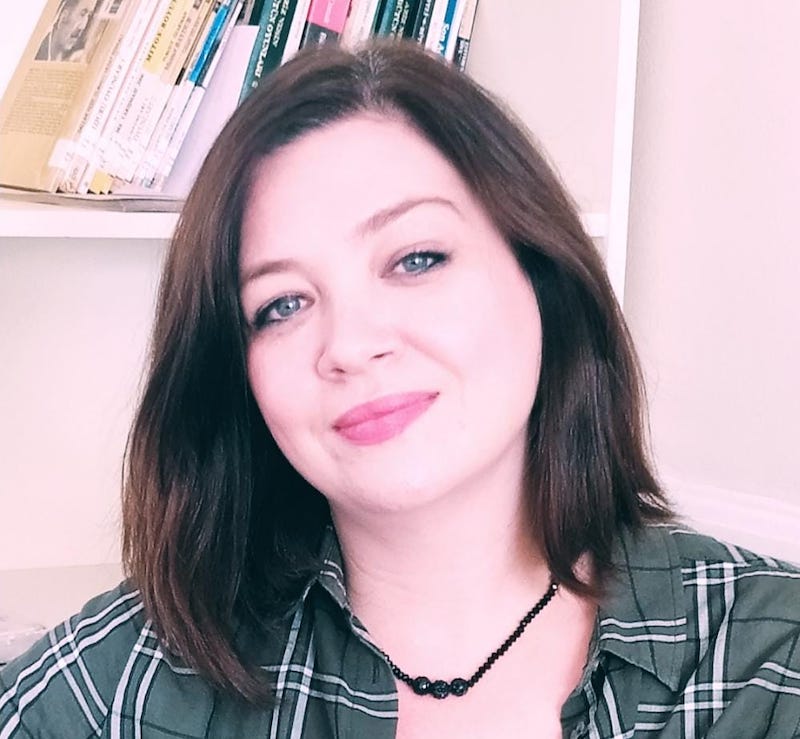 Hande Akat ran the Turkish Theater Club between 2014-2017. After moving to Germany for a bit, she returned to RC and is the Director of the Club once again. Akat, with her colleagues, has re-structured the Turkish drama elective, which will be available next year. She also plans after-school workshops with Görkem Örskıran RC 13.
What are the skills theater instills in the students?
Theater helps students understand themselves and the world. As with all forms of art, it transforms a person. When preparing for a role, improvising, doing vocal or movement exercises, one focuses on oneself and her relationship to her environment. She hears herself, feels, empathizes, observes, lives the moment and reflects it on a behavior. One creates a new character that has remnants of one's own personality. This is the power and effect of theater: One knows oneself through this journey.
Our students in the club take responsibility, develop their leadership skills within the group dynamic. They analyze the characters and the cultural context in which the characters exist. They learn to balance their theater work with their academic work.
Any memories that stand out?
The last play I directed with Özlem Kanar was Katil Kim? (Clue). We worked on it for two months but had to give it up due to changes in the cast. The students kept their motivation and searched for another play, despite the hardships of the pandemic. They even translated the play we chose into Turkish. The search for Turkish idioms or the right cultural references were a lot of fun.
Hamlin Players Director Caitlin Dunne Invites Preps into the Fold of Musical Theater
"We are perfectly imperfect."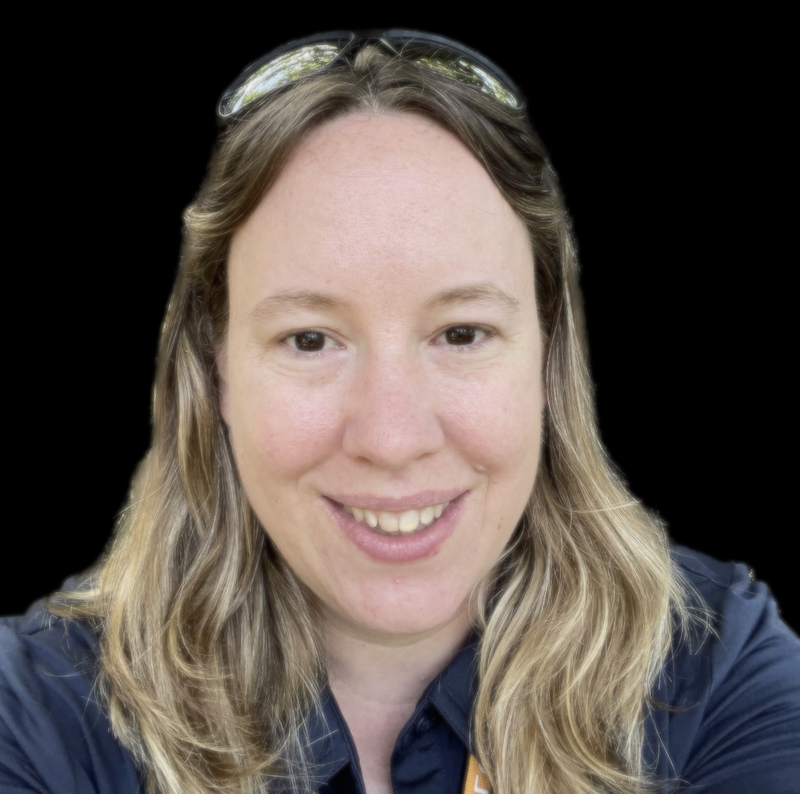 English teacher Caitlin Dunne is the director of the Hamlin Players which she launched in 2016. They are going strong with musical theater productions, some of them in the tradition of dinner theater.
How has the Hamlin Players evolved since it started in 2016?
When the Hamlin Players first started, I focused on Preps to give them a chance to be center stage. But over the years they continued, so now the club is made up of students from all levels, with a third of them being Preps. It is important that Preps get the chance to perform in English and explore the art of musical theater.
At first we did variety shows, but these past few years we've been putting on full productions of musicals. Last year we staged Shrek Jr. which, with the pandemic protocols still in place, we performed in the Maze rather than our usual dinner theater set-up in Bingham 1. This year we performed in Suna Kıraç during December. I love the quirkiness of our dinner theater tradition where we have the students interact with the audience in character and serve the various courses of the dinner menu. We can't do dinner theater in Suna Kıraç, but we allowed for in-character interactions with the audience.
What do you hope the participating students get out of the performances?
A sense of fun. I love watching students take ownership and develop their skills. We are not a conservatory, we most definitely won't be perfect; in fact, I tell my students that we are "perfectly-imperfect," but we have a blast on stage. So much of the traditional school system is set up so that students develop great ways of being successful as individuals, but they lack skills that would have developed through working together with others. Being a part of the Hamlin Players gives them these skills which benefit them as they move beyond RC to university and the working world.
Any anecdotes you'd like to share?
I have to give a shout-out to my student-leadership team who, for our performances in December, took charge and taught the choreography, designed costumes, and created props and a cool animated digital backdrop for a pivotal scene. This is the manifestation of everything I have ever hoped for Hamlin Players: a show that, while I am technically the director, is a student-centered and student-facilitated group that comes together from all corners of the school community to co-create a performance and share their joy in the form of musical theater.
Turkish Literature Teacher Mehmet Uysal Reminisces on Legendary Productions
"Theater is a relay, and I am lucky to have carried the baton for a period."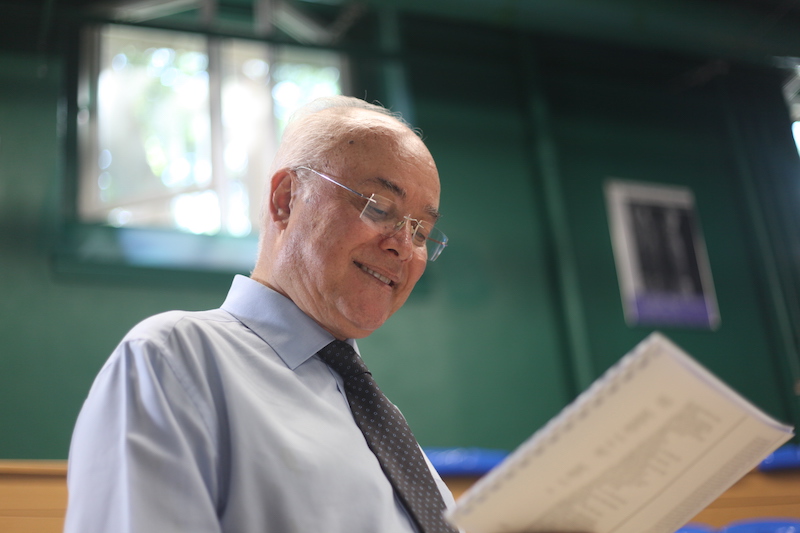 Mehmet Uysal, the head of the Turkish Language and Literature Department, ran the Turkish Theater Club between 1986-2002. Turkish Theater Club has always been one of the most active clubs in RC, and Uysal has many fond memories.
What do you see as the role of Turkish Theater Club at RC?
Turkish Theater Club is an important instrument for our students to delve deeper into Turkish literature and in particular Turkish theater literature. Through comedies and historical plays in particular, our students immersed themselves in the theater of the Republic. Of course, theater has also contributed immensely to students' social and emotional development, sometimes instigating our students to become professionals in this field.
What memories continue to shine through the years?
I started working with the Turkish Theater Club in 1986. The students offered me to do it, and I immediately accepted because of my love for theater and the fact that I was a Turkish literature teacher. Our first play was Ah Şu Gençler by Turgut Özakman- a social critique that centered on youth. Our cast included RC 86 students, such as Cem Akaş, Erdoğan Abacı, Umur Hatipoğlu, Selin Kibar, Bülent Özgönenel. From 1986 to 2002, we put on stage one or two plays every year, comprising over 20 plays.
One of the plays I cannot forget is Bir Kilo Namus by Refik Erduran RC 47. We played it at the gym, now our library. For theater they say, "iki kalas bir heves" (two planks and motivation). Our stage design was exactly that. We created a platform made of wooden cubes. Our carpenter Şaban Bey put two planks on it, and that was the stage. Our internal services director İbrahim Bey gave us two rugs, which we used to cover the cubes. On opening night, the playwright and our alumnus Refik Erduran took his place in front. Cevdet Şamikoğlu RC 89 and Mirey Ovadiya RC 88 were in the play. In one scene, Cevdet was chasing Mirey. Before I could say "be careful," Cevdet stepped between the wooden cubes and dismantled the whole stage, toppling down. We continued under a thunder of applause. We also put on a play written by Hikmet Hükümenoğlu RC 89, who is now an award-winning Turkish author.
After the Suna Kıraç Hall opened, we had access to extraordinary facilities. One of the unforgettable plays we put on stage there was Haldun Taner's Ayışığında Şamata. The director, Haluk Özenç RC 88, is a professional of theater, cinema and TV now. Other plays at Suna Kıraç Hall included Resimli Osmanlı Tarihi by Turgut Özakman, Nora Bir Bebek Evi by Henrik İbsen, Bahar Noktası by Shakespeare (the Can Yücel translation), and Düdüklüde Kıymalı Bamya by Memet Baydur.
The real success and achievement belong to my students. I learned with them and was happy. We contributed to the school spirit. It is a relay, and I am lucky to have carried the baton for a period.
Charlotte Şamli Recalls Striking Moments in RC Productions, From Shakespeare to the Student-Written Musical Harem
"Death and the Maiden, a hard-hitting modern play about corruption and abuse, was superb and left me feeling that I had achieved all that I wanted with RC Theater Company."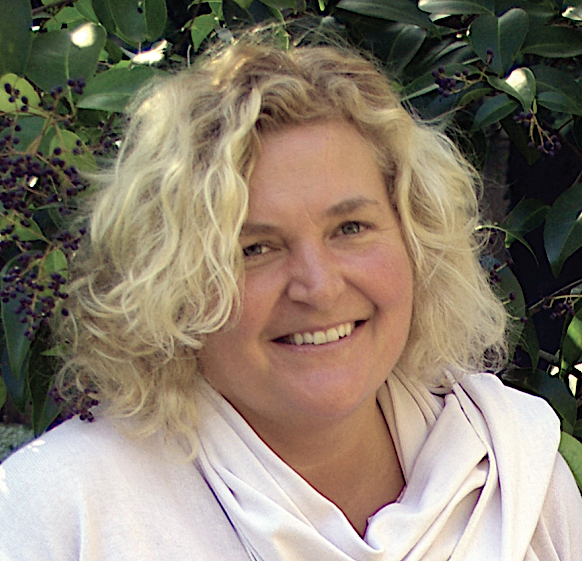 Charlotte Şamlı was a drama teacher at RC from 1992-2012 as a member of the Creative Arts team, but when she became the Theater Director in 2007, she created a group of students of mixed ages and gender who would participate in a range of productions throughout the year; not just aim to be the "star" of one show but part of a supportive group taking on a variety of roles throughout the year.
Which play or plays that you worked on stand out most in your mind? Any stories that you'd like to share?
Some of the productions which stand out in my mind are Amadeus which included multiple performers of both genders playing the part of Mozart and enabling us to showcase some of our students who could sing opera beautifully. Frankenstein in which we were able to link stem cell developments in science with some of the ideas behind the play and in which the lead role was played by someone who was struggling with English but was brilliant in his performance, all combined with an exciting recycled set design which I loved. Shakespeare performed all over the school grounds in which the audience moved from scene to scene was also one of my favorites, culminating in Romeo and Juliet on the front entrance to the school. The student written musical Harem in which we collaborated with the music department was both demanding and rewarding and has to go down as one of my favorites. Last and not least Death and the Maiden, a hard-hitting modern play about corruption and abuse, was superb and left me feeling that I had achieved all that I wanted with RC Theater Company.
When I first joined RC, Drama Club consisted entirely of girls. I was able to get the balance back and had a healthy number of both boys and girls who wished to participate! All in all it was a most rewarding experience, and I was happy to leave all we had built in the safe hands of Jake Becker with whom I had worked on many projects and loved his fresh take on theater.
Published January 2023