Our supporters are our heroes.
Thanks to the unique education provided to students for 158 years, Robert College continues to be one of Turkey's leading educational institutions. Some of the heroes that provide this opportunity are our teachers, our school management and our employees. However, there are other heroes who share in this success as much as they do: our supporters.
The most important supporters of our long-established school, which has been an example of the power of philanthropy in education since its foundation, are its esteemed graduates. With their strong ties to their alma mater, alumni make continuous donations to their school, and by doing so provide talented students from all over Turkey the opportunity to study at Robert College. Every donation, regardless of size, gives a new generation an enduring and valuable education.
Thanks to our alumni and all of our supporters who believe in the importance of education, the scholarship fund and financial assistance opportunities of our school are continuously growing. Currently, one in every four students at our school is on scholarship.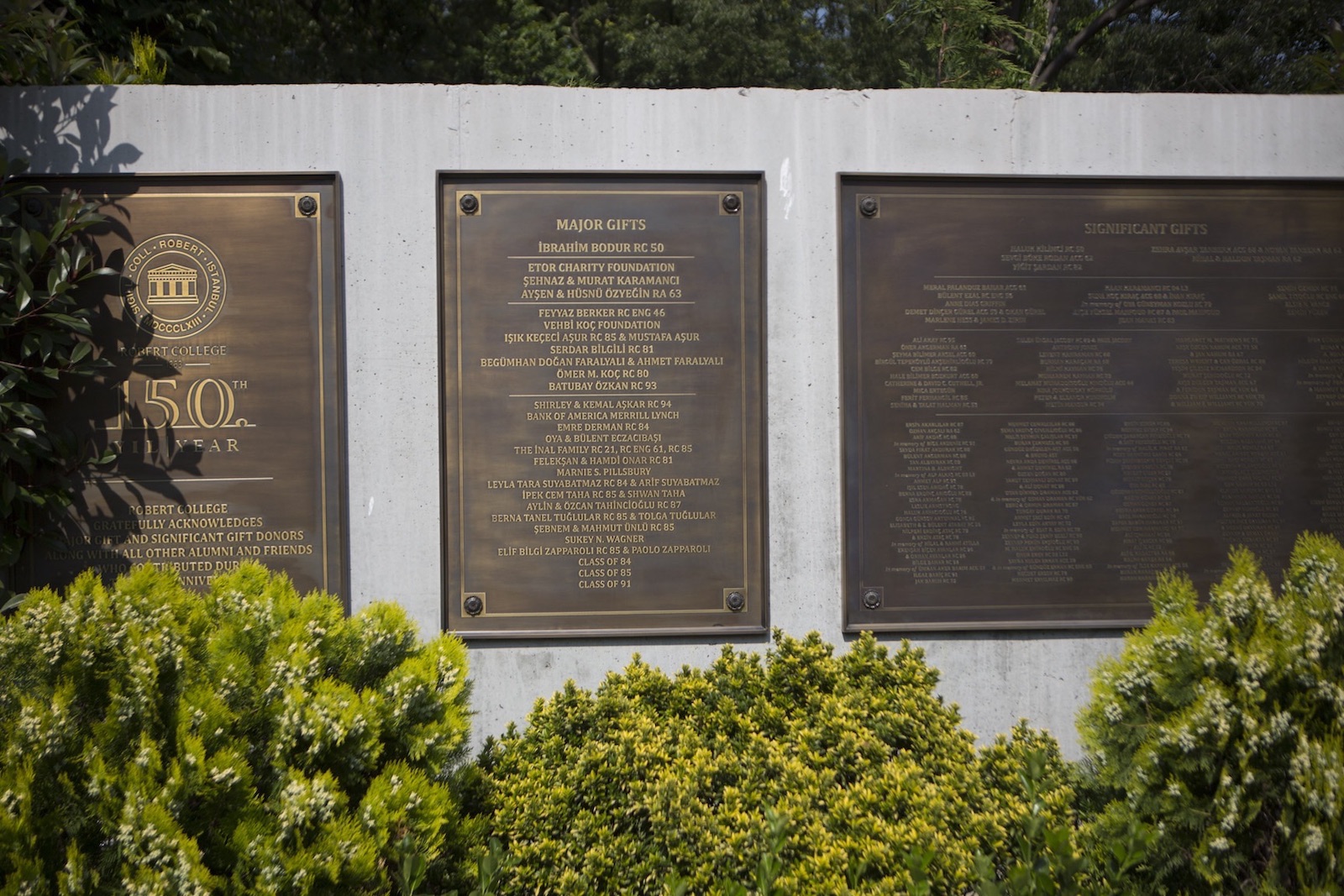 School fees only cover 52% of the education expenses; the remaining amount is covered by donations to Robert College. Therefore, donations are of vital importance for the school.
Students from 55 different cities; 273 on scholarship
Thanks to our donors, 1042 students from 55 different cities around Turkey are studying together under the roof of Robert College, regardless of their financial means. 273 of these students receive financial support from our school. You can change a life by providing a student with the opportunity to study at Robert College.
Many student and academic spaces and buildings have been created thanks to the support of generous donors.
Serdar Bilgili Film Editing Center
Hüsnü Özyeğin Girls' Residence
Murat Karamancı Student Center