Foreign University Acceptance Results
Of the 120 RC Seniors who have received acceptances from overseas universities, 109 are continuing their education abroad. Out of 54 students who applied for financial aid, 41 have been awarded financial aid from the colleges they were accepted by.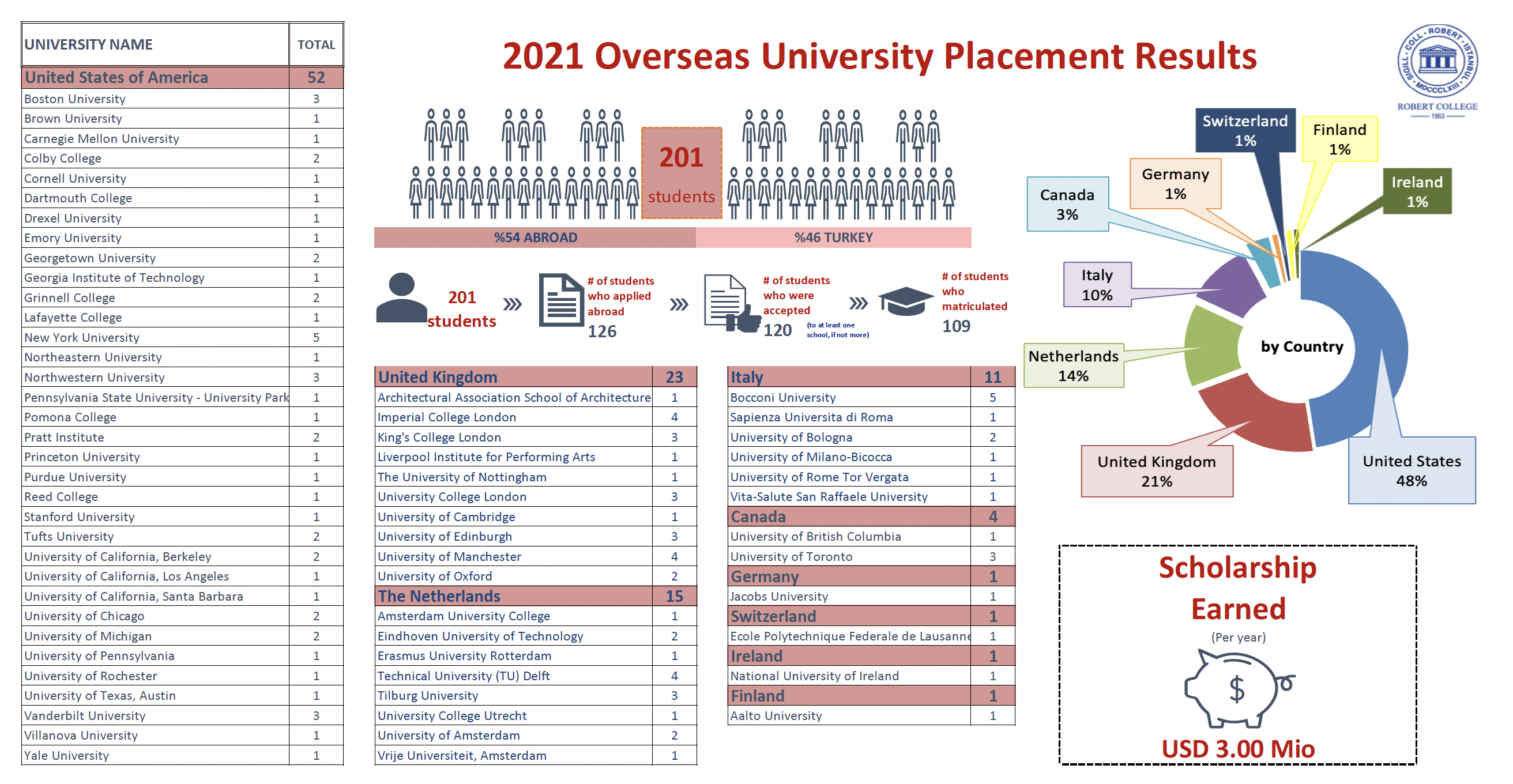 Turkish University Results
Out of the 201 graduates of the Class of 2021, 46% have chosen to continue their education in Turkey and 54% have decided to continue their education abroad. Of the students who took the 2021 YKS exam (university entrance exam), 99 were successfully placed into Turkish universities. 25 of these students were accepted to both Turkish universities and universities abroad.
50 of the graduates are continuing their education at private Turkish universities while 49 are attending public universities. Of the students who are attending private universities, 32 gained placement with scholarship.