Aral Sürmeli is a doctor who has established two NGOs: MEDAK which focuses on medical rescue efforts, and HERA - an app that connects displaced populations to local health services. They have set up a campus in Adana from where they're providing aid.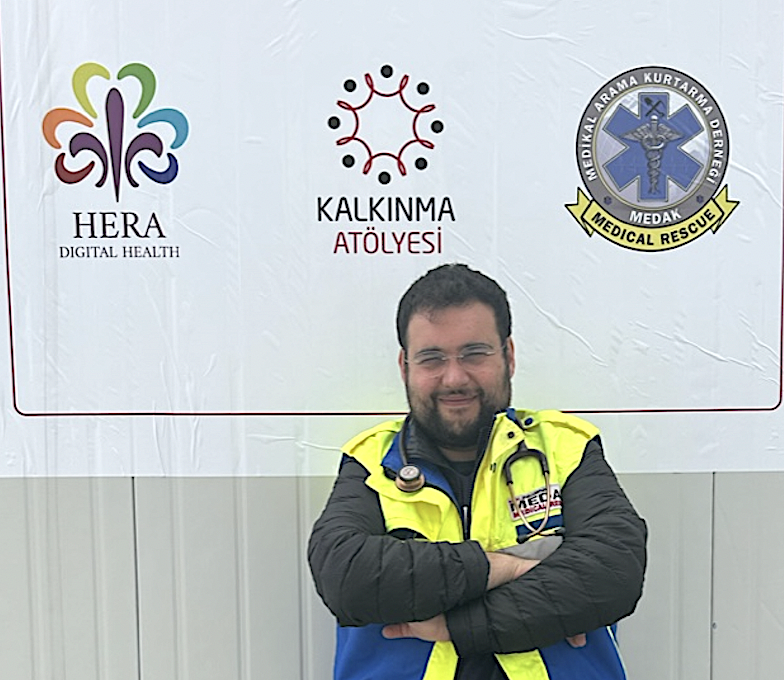 On February 5 our team was actually in Adana because they were starting a pilot for HERA. When the earthquakes happened we quickly activated our systems and most of our medical rescue volunteers joined other teams. It took everyone couple days to realize the scale of the issue. Seeing the situation and having worked in disasters before, we knew what we needed to do.
The need for help in the region will likely go on for many years, so after the first response, we started looking into becoming part of the community there, and that's how we ended up opening the campus in Adana, two hours away from the affected zones (staying in a safe zone is a common disaster practice). We currently have four containers on the campus. We are expanding to 20 containers and planning long-term projects. Now the goal is to expand our health programs, connect them with development works and stay there for the long-term.
The most important thing is to support the local nonprofits, through donations or fundraisers. A small donation can make a larger contribution to a local organization. The needs in the field change day by day. So flexible fundings and donations, and trusting in the local organizations, is, I think, the best way to go. It's going to take at least 5 to 10 years before everything is back to normal. So, people need to stay engaged with the relief efforts.
Published April 2023