From music and drama in the theatre to summits and festivals around campus, students were excited to rediscover the joys of in-person activities this spring.
RC NEWS
Orchestra on Stage Again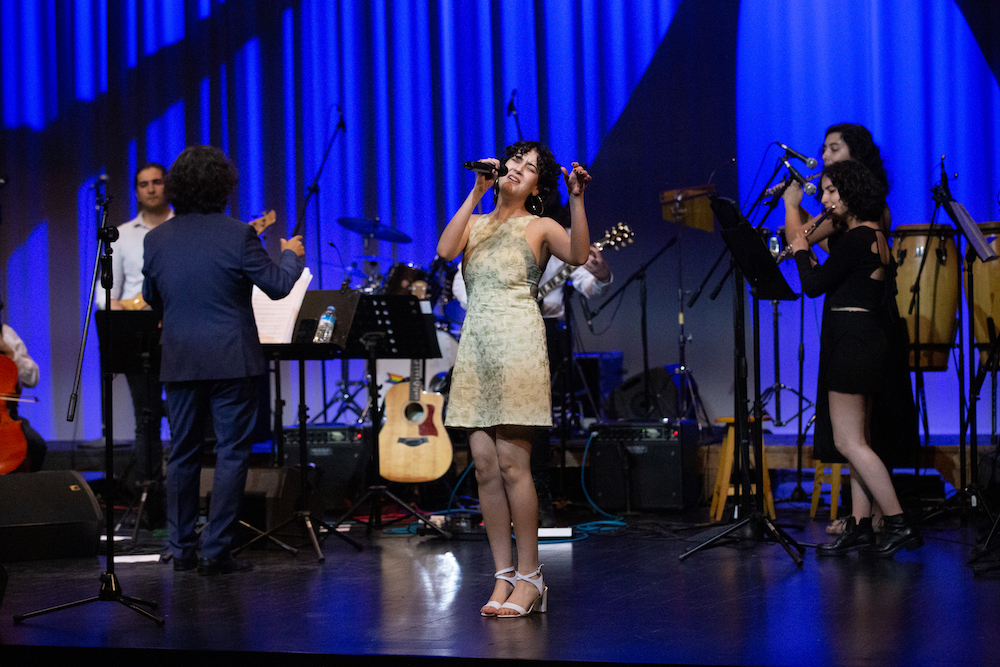 The crescendo of student activities, this year's Orchestra concerts at the end of May had the audience on its feet. The musicians prepared throughout the year with some challenges. "As vocalists and woodwinders we tried to get used to making masked music," explains Irmak Altınok L11. "Often someone went into quarantine. When Deniz Abi could not come, this year's presidents became the directors, and when the flutist could not come, we had to find creative solutions such as whistling together."
"It was great for us to prepare for the concert after the long pandemic and to be able to give a concert at full capacity," said Orchestra director Deniz Baysal. Irmak added, "I can't really put into words how much fun we had on stage. Since we have been doing it online for two years, it was the first live concert of many people and I think it was the days when we felt the orchestra spirit the most. It was absolutely unforgettable for all of us.
JARC's Remixopolis Examines Risk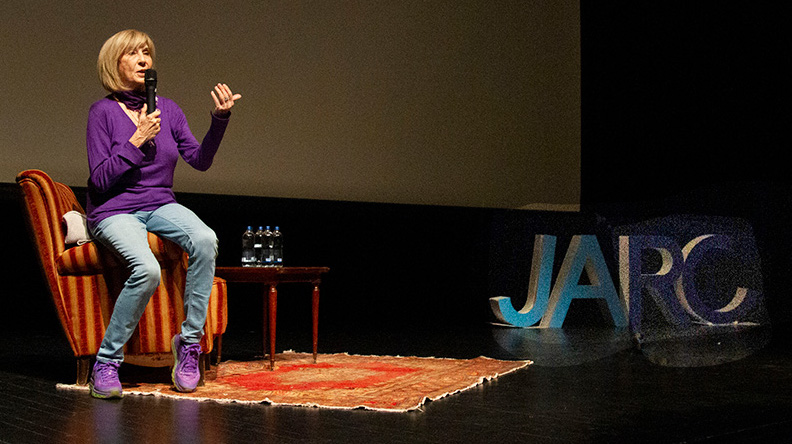 Author Ayşe Kulin ACG 61 was one of the speakers at this year's Remixopolis
Remixopolis, an annual entrepreneurship camp organized by Junior Achievement RC (JARC) for high school students from all over Turkey, took place on campus on May 20-22. This year over 250 participants from 25 schools participated in workshops on topics such as digital marketing, design thinking and radio broadcasting. The theme of the event was "risk" and guest speakers shared their experiences about risks they took in order to become successful. Participants worked on the assigned case studies in groups which were provided by sponsors Coca-Cola, Vestel Ventures and Yenibirlider to better understand working dynamics.
"Being able to organize the event face to face once again reminded us that Remixopolis is more than just completing a case study, or hearing a speech," said organizing team member Can Duru L10. "The event shows us the importance of building up a country-wide network and allows participants to discover their interest in various areas."
Student Films Celebrated on the Big Screen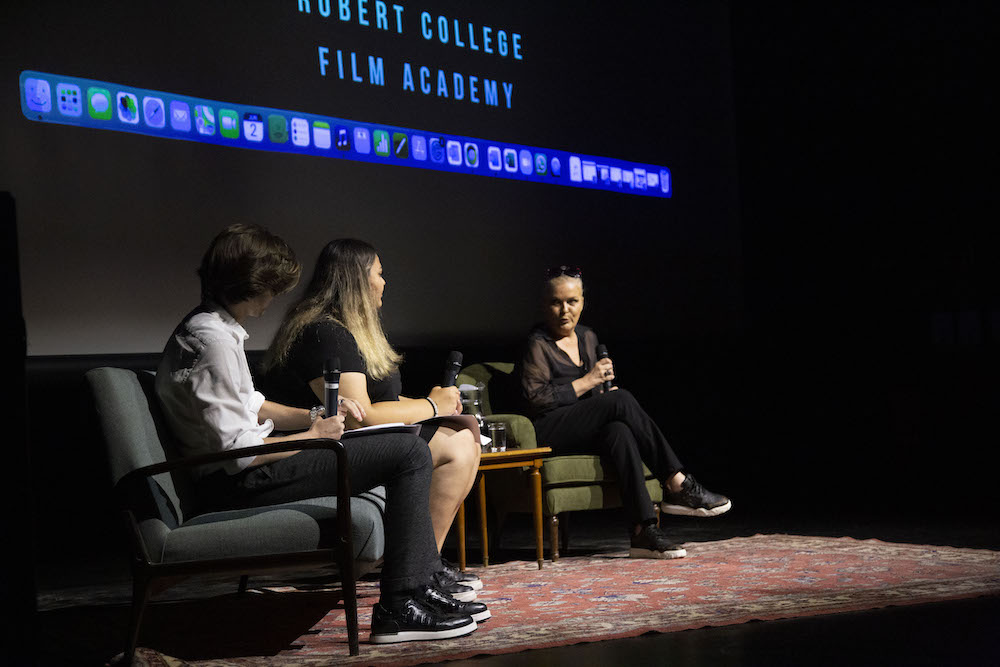 Actor Nurseli İdiz with RC students during the RC Film Festival
The RC Film Festival, founded in 2008, has inspired increasing numbers of students to create original and engaging films. This year's festival, held in Suna Kıraç Theatre on June 2, showcased students' works and recognized the most creative and innovative filmmakers at RC. Actor Nurseli İdiz, the special guest, said she really liked how RC helps students discover their passions for filmmaking and improve themselves in their techniques. She also noted that some of this year's stories could become full-length feature films.
Film & Lit teacher Jameson Vierling said, "Considering the situation of RC Film Academy and that all the Film & Lit classes were online for over a year, I'm extremely proud of all of the filmmakers this year. The fact that students were still able to create such high-quality films during another unpredictable year is simply amazing."
See this year's submissions and award winners here.
Celebrating Youth and Sports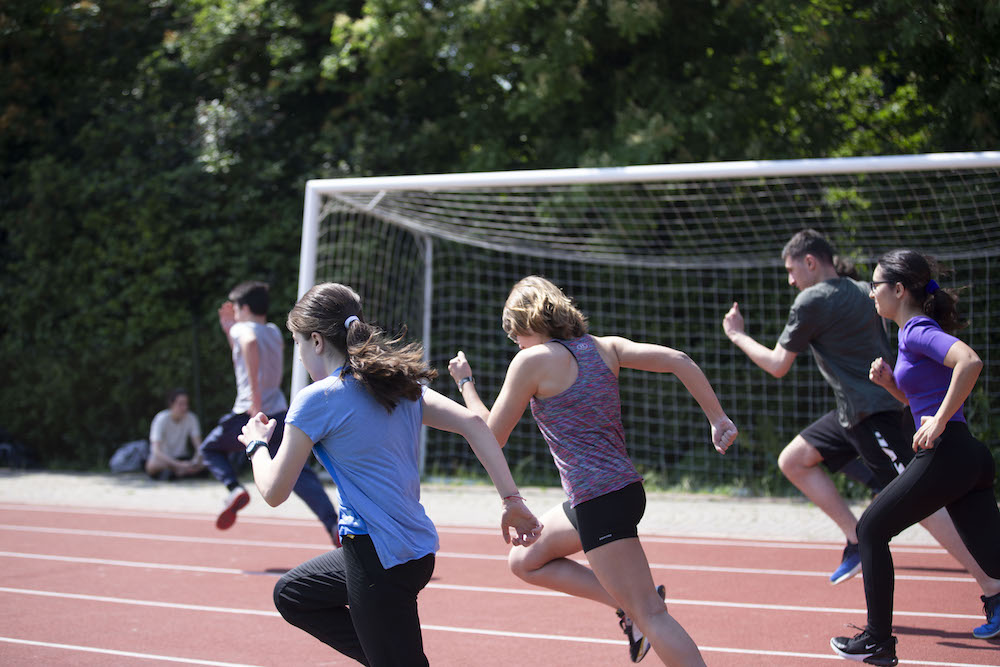 Track and field events are always a favorite at the May 19 Celebrations
This year's May 19 Celebration offered something fun for everyone. In addition to field and court sports, students participated in AR/VR activities, concerts and a scavenger hunt. "As a celebration of Youth and Sport's Day we wanted to be more inclusive," said PE teacher Mauricio Araya. "It was a wonderful experience and it was due to the variety of activities offered by colleagues and students. The live music was an amazing and motivational transition into the activities, and the general enthusiasm and positive atmosphere was fantastic."
Turkish Whodunnit Thrills Audience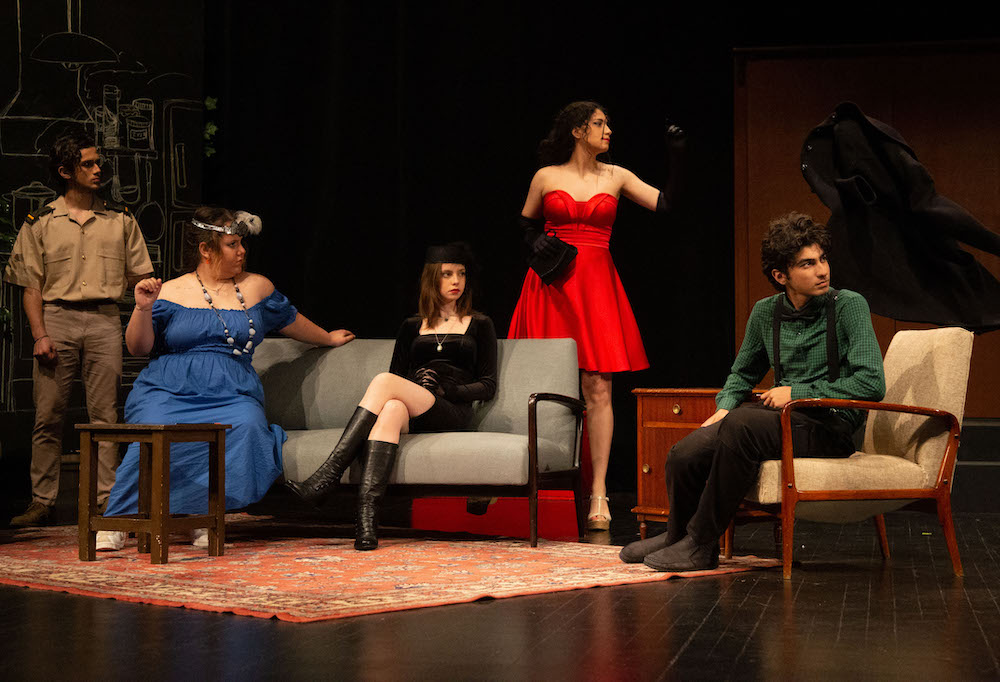 Drama performances in Suna Kıraç Theatre during the spring semester were as exciting for the players as they were for audiences. Jonathan Lynn's play Clue, staged by the Turkish Theatre Club in early June, was one of the highlights. "Being on stage again was very exciting for the students at the club," said Turkish teacher and club advisor Hande Akat. "Some players performed for the first time, while others had experience online during the pandemic. They felt that being on stage and breathing in the theatre air was a completely different feeling." In addition to planning a drama that could be quickly adapted if circumstances changed, students translated the script from English to Turkish. "In the translation process, there were interesting situations from time to time, especially in Turkish translation," said Akat. Other performances this spring were the Senior staging of Dead Man's Cell Phone, and the Hamlin Player's performance of Shrek Jr., which took place in the Maze.
A Bigger, Better FAF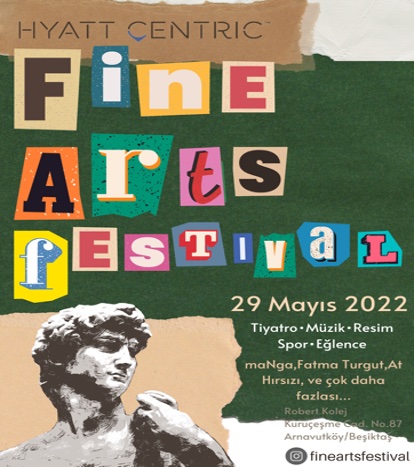 After a two-year break, the Fine Arts Festival (FAF), organized by the RC Student Council, was held once again on May 29, 2022. During the day there were many activities ranging from student bands to make-up art to inflatable games. The highlight each year is the concert put on by a professional musical artist, and this year there were two: Manga and Fatma Turgut. Performers played on largest stage ever set up in the Maze.
"We had to learn how to run the festival from scratch because after two years, the only person that had experience organizing FAF was our president Sarp Turker," explained Student Council vice president Kaan Hotan L11. This fresh start worked out for the best. "We had a lot of positive comments from teachers and staff who have been at RC for more than 15 years, saying that this was the best FAF they've ever attended," Kaan added.
Published July 2022