''Looking for feminist solidarities is a driving force for me.''
COVER STORY: FINE ARTS ISSUE
Living and working in Zurich, Balca Ergener's works include photographic series, collaborative book projects, collective writing performances and installations with textual and visual elements.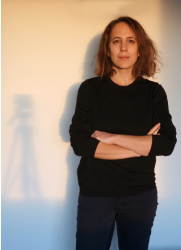 Balca Ergener RC 98
Why do you work with different media?
I used to work mainly with photography. Recently I have become interested in language and looking for methods that can help us escape habitually constricted ways of using language. I am exploring different ways to engage with this work, from collective performances to silkscreen printing. I work with different media with an interest in the everyday and a search to defamiliarize it and reflect upon it.
Which artists' work do you follow?
I am inspired by research-based works on social and political matters that I learn from; by works questioning our relationship with time, language and ideology; by works that communicate commonalities obscured by the mainstream, building poetic solidarities between the artist(s) and viewers. I follow many artists who make such works in Turkey and elsewhere, many of them women, as looking for feminist solidarities is a driving force for me.
Do any memories stand out from your time at RC?
I remember the art history classes taught by Maria Sezer, or when Gül Ilgaz gave us interesting assignments, like making an installation with random objects. My favorite memory is that she, maybe together with dear Neriman Polat, showed us how to make linoleum prints using remaining flooring material from the new studio. Also, discussions on literature, film and social issues with people like Robert Sugg, Phillip Esposito and Rebecca Weeks. Reading and watching what they assigned, opened up many paths which I followed.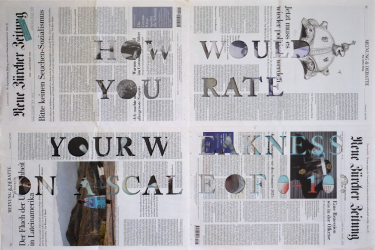 2020
Published February 2021