RC NEWS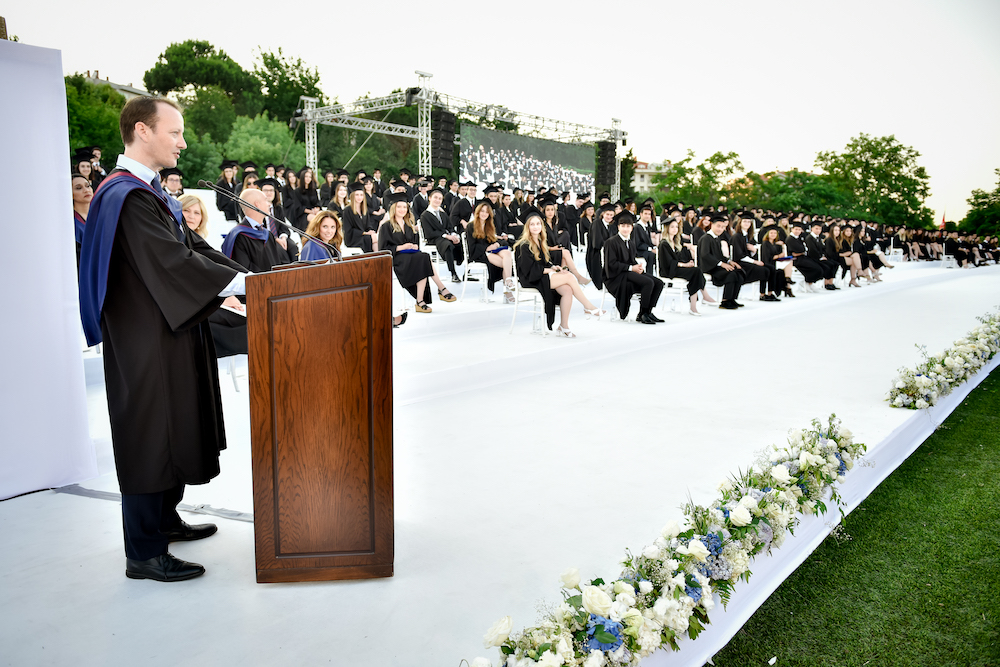 The 199 members of the Class of '22 were the latest cohort to transform from being RC students to RC alumni at the commencement ceremony on June 21 on the Dave Phillips Field.
The ceremony opened with inspiring words from Turkish Director Nilhan Çetinyamaç and Head of School Adam Oliver.
This year's commencement speaker was RC Trustee Göksu Nebol Perlman RC 97, who shared relatable memories of her years as a residential student and the lifelong connections she made while at Robert College. Perlman, who is Vice President, Ads and Business Products at Meta, also spoke of how her years at RC made her who she is today.
The class chose their physics teacher Dr. Michael Feeney to give the faculty speech. He reminisced about his time with the class, and said, "As you move on to the next big step and adventure in your lives, face it with the courage and curiosity I know you have, conduct yourselves with the decency and honor I know you possess and for what it's worth know that I believe in you and wish you all the very best."
The student speakers were Yasemin Şukal and Yankı Yazıcı, who both shared their memories of the five years the class spent together and wished for the future.
The ceremony, which also included awards presented to top students in various areas, finished off with the presentation of diplomas by Nilhan Çetinyamaç, with Adam Oliver, Lise 12 level dean Gül Soydan and Lise 12 counselor Sevil Taner Akdaş also honoring the students. Following tradition, the class closed the ceremony by tossing their caps in the air.
Published July 2022