"Women having agency as producers and consumers outside the domestic sphere, and challenging the patriarchy are important issues for me."
COVER STORY: FINE ARTS ISSUE
World-renowned for her paintings and ceramics work, Elif Uras is based in NYC, where she currently has a residency at the Museum of Art and Design.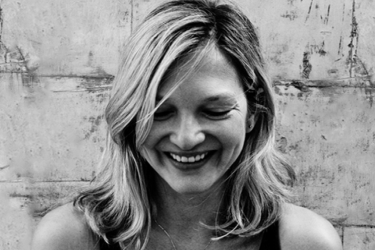 Elif Uras RC 90
Your work is heavily engaged with issues of gender and class. Why do you find yourself drawn to these issues?
I believe art should be rooted in our current social reality. Having a background in economics and law, I have always been sensitive to issues of fairness and equality in terms of gender and socio-economic status. The trajectory of women in a modernizing traditional society like ours is an important parameter of progress. Women having agency as producers and consumers outside the domestic sphere, and challenging the patriarchy are important issues for me.
What attracted you to ceramics after painting?
I don't consider ceramics independent of painting. Renowned California ceramic artist Peter Voulkos said, "Clay is just thick paint, and paint is nothing but thin clay." I started working with ceramics because I wanted to paint on ceramic surfaces instead of canvas. In a way my work is a cross between sculpture and painting.
Can you tell us a bit about your residency?
I've been researching the Anatolian mother goddess sculptures from the Neolithic era and trying to deconstruct the myth of the goddess from a feminist perspective. The residency started in February 2020. I was spending one day a week at the museum studio, interacting with the museum audience, having studio visits and using the production facilities like the kiln. When the building closed in March, it was disappointing missing out on the physical interaction and the studio environment. But having regular Zoom meetings and online studio visits through the program forced a much-needed structure on my practice, as well as providing a sense of community through my fellow residents and other participants of public programs. Now, the museum has re-opened and I'm happy to be back there.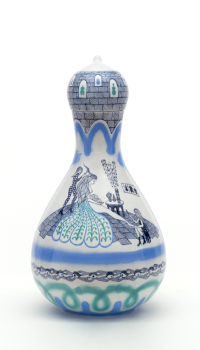 The Groomers, 2019
Published February 2021