"E-Sports literally is no different from traditional sports."
COVER STORY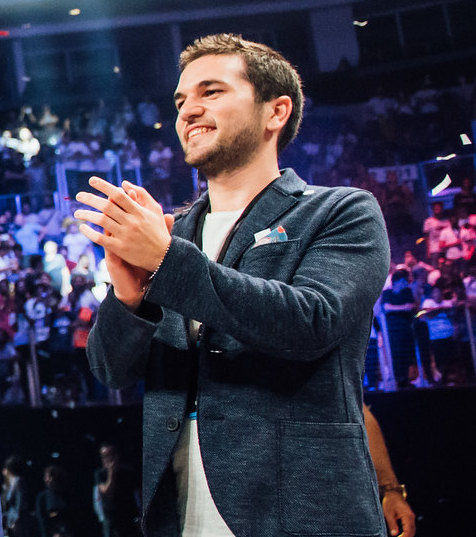 Emre Aksoy is the general manager of the 1907 Fenerbahçe ESports.
How did you get interested in e-Sports?
I've always been a close follower of new trends and emerging technologies. Before stepping onto the e-Sports scene, I co-founded a social media agency named ReputeUs, which partnered with many known brands in Turkey. Since 2012, I've been involved in the e-Sports ecosystem. While I was working with an e-Sports team called BPI, Fenerbahçe reached out to me in 2016 for me to become the general manager of their upcoming roster under the name of 1907 Fenerbahçe Esports. As a lifelong Fenerbahçe fan, I couldn't refuse that offer. We went on to win the biggest tournament of Turkey (TBF 2017) in our first year, and we've been growing ever since. I am working closely with our president, Sina Afra, to elevate e-Sports and Fenerbahçe to the next level, while improving myself as a manager thanks to his mentorship and guidance.
Where does your club compete?
We are competing in over eight games with more than 80 players and staff members. These games vary from League of Legends to PUBG Mobile. We have been preparing for the summer season in LOL with a very confident team made of successful league veterans and upcoming wonderkids. Likewise, we've contributed many young talents to the ecosystem in Valorant, who are on their way to becoming the next superstars competing under Fenerbahçe.
How is e-Sports different than gaming?
It would be an understatement to say that e-Sports is just the competitive version of gaming. It has many complex layers and literally has no difference from a traditional sport. There is the sportive side where players have to train constantly in order to keep their skills sharp, have a routine with a healthy diet and physical exercise, and maintain their mental health by working together with professionals. There is also a whole business side, which consists of player contracts, sponsorship deals, general management and so much more. There are countless skills a professional e-Sports player has to have such as communication, professionalism, consistency, dedication and a clear mindset.
What does the future of e-Sports in Turkey look like?
E-Sports has been around in Turkey for a long time. However, it has just recently started being regarded as a sport. Certain companies are investing in our local ecosystem to bring e-Sports to a higher level. As a team, we are engaging in many projects that aim to widen the Turkish e-Sports ecosystem. Fenerbahçe Esports has academy teams, organizes community tournaments, competes in international organizations and all in all represents the Turkish e-Sports ecosystem in the best way possible.
Any advice for students or alumni interested in this field?
There are many opportunities for those who want to pursue a career in e-Sports, whether they want to become a professional e-Sports player or a team staff. For those who want to become a player, all I can say is to work hard and find your own unique playstyle that will differentiate you from others. Those who want a role in the management of an e-Sports team should learn how a business works and should be creative.
Published July 2022