RC NEWS
Article republished from the Bosphorus Chronicle
By Kerem Ege Öktem L11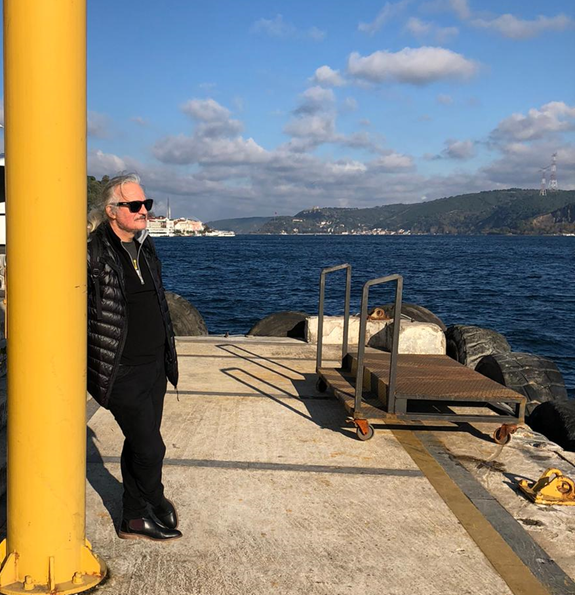 When it comes to the RC math department, Claus Cadorette is one of the names that immediately comes to mind. Having worked here since 1984, it is fair to say that he not only made an impression on generations of students but also became an essential part of RC for 38 years. Since he will be retiring at the end of this year, we wanted to talk to him about his experience at RC and get his final thoughts on his life here and afterwards.
Starting his journey in RC with a one-year contract in 1984, Cadorette said that he really enjoyed teaching his first class of Middle and High School students. He said that a lot has changed since he came to Turkey in 1981, and the loss of the RC Middle School was a change that he remembered the most vividly, as he really enjoyed teaching middle schoolers and helping them start their journeys as mathematicians. "The thing that really bound me to RC was the never-ending interest and capacity that the students had for mathematics," he added. The bond he felt with his students inspired him to work for many years at RC while also creating many memories during his time on campus. Playing volleyball, softball, and basketball with his students are among the top three things he will miss after he retires. "I am not honestly perfectly sure what I will miss most." he added, "but I know I will miss getting to know new students and seeing their growth over time".
While he will no longer be working at RC, Cadorette stated that he and his wife are planning to live in Istanbul at least for a while. Now that he will have more time, he plans to fully enjoy living in İstanbul and Turkey. He also added that painting on oil canvases, writing poetry, learning to play guitar, and bicycle touring are just a few activities he plans to enjoy in Istanbul during his retirement. When asked what his parting words were for his students and colleagues, he said: "Being open-minded, fair, kind, and honest are the most important things". To his students he advised that it was for them to take full advantage of every opportunity they had and develop life-long friendships during their time here. He wished all his students and colleagues good health and happiness and said it was a joy working with them.
Published June 2022