"Every moment on stage was a joy for me and I enjoyed it as if I would never be able to do it again."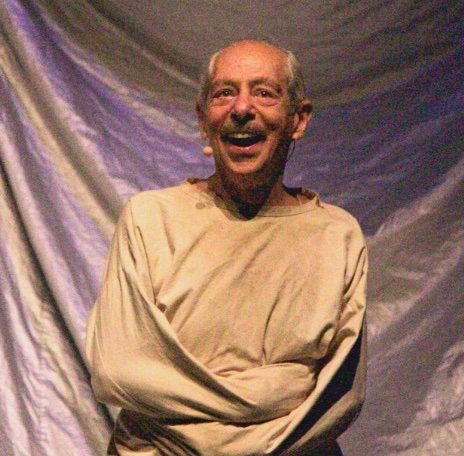 Genco Erkal is one of the most important and vocal actors in Turkey. He made his debut on the RC stage in 1953 as Lorenzo in Shakespeare's Merchant of Venice. During the next four years, he had roles in eight productions, in English and Turkish, and was the president of the Robert College Players. He directed two Moliere plays and took them on tour on the Aegean coast during the spring break of 1956-57 school year. He often shared the stage with Engin Cezzar RC 55 during his time at RC. Erkal came back to campus after his graduation to produce Jean Cocteau's monologue, The Human Voice, with Çiğdem Selışık in the lead, during the 1959-1960 season.
Erkal got his BA in psychology from Istanbul University after RC. His parents had not wanted him to study acting, so he studied his second choice, but the love for theater was already in him. Erkal recalls Hilary Sumner-Boyd and Charles MacNeal as the RC teachers who had the most influence on him and helped him channel his natural tendencies to theater.
Following stints at prestigious private theater companies, he founded Dostlar Theater, of which he is the artistic director to date. He directed plays by Gorki, Brecht and Havel, as well as Vasıf Öngören, Haldun Taner, Nazım Hikmet and Refik Erduran RC 47. He has won numerous awards, including for his movie roles. He frequently collaborates with other artists, such as Fazıl Say and Zülfü Livaneli and is currently performing Nazım Hikmet's Yaşamaya Dair (On Living). In fact, he has performed the poet Nazım Hikmet's work throughout his career and states he first came across the poet's work during his college years.
In the autobiographical film Genco: Tiyatroya Adanmış Bir Yaşam (Genco: A Life Dedicated to Theater), Erkal states, "Every moment on stage was a joy for me and I enjoyed it as if I would never be able to do it again. My time on this earth passed with this joy and I hope it continues the same way because my journey continues." Erkal has often credited his time at RC as solidifying his passion for theater. Erkal's advice for budding artists and actors is to study all kinds of art and literature, to be involved in cultural events and also to become well-versed in subjects as diverse as politics, economy, and philosophy.
Published January 2023