Kortay continues as a teacher, acting coach, actor, director, translator and dubbing artist.
COVER STORY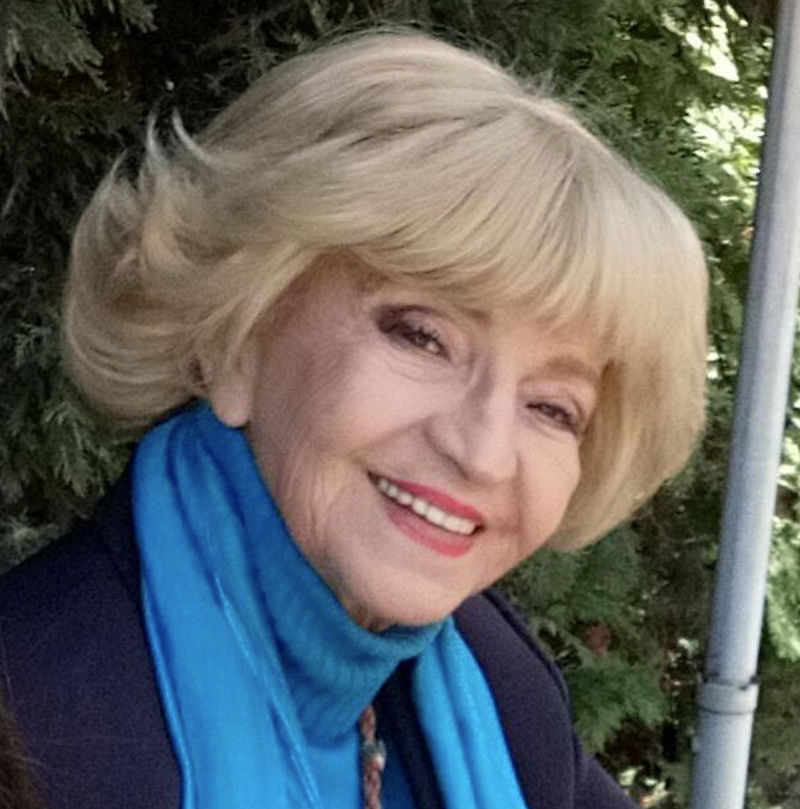 Göksel Kortay is one of the beloved greats of Turkish theater. Although her father wanted her to attend a French school, Kortay refused. Due to this disagreement, she almost missed the ACG entrance exam. Luckily, she passed the exam with flying colors and was given the chance to take another exam to complete the two-year Introductory Class in one year, and, thus, began her love for RC.
Kortay' s first role on the RC stage was as Mazlume in Reşat Nuri Gültekin's play, Taş Parçası (A Piece of Stone). Kortay underlines that her RC education was multi-dimensional, covering a wide range of subjects, from history to cultural studies. The library was a critical resource, giving the students access to books that were not available elsewhere in Turkey at the time. While a junior at ACG, she met Haldun Dormen, who had by then returned from the US, and that meeting cinched her intentions for a life in the arts.
Following ACG, she took the Fulbright exam and got a scholarship to study theater, the only person to receive it in the field of art at the time. Kortay got her master's degree in theater and television from Boston University, completing the three-year program in three semesters. After having worked at semi-professional and professional theaters, and at NBC in production for 3.5 years, she returned to Turkey. Her first professional role was at Kenter Theater in Bertol Brecht's The Threepenny Opera. After that she performed in many prominent companies in Istanbul, as well as in numerous TV series and cinema films over the years. One of Kortay's most significant contributions to Turkish theater are the numerous plays she translated into Turkish, all of them staged. For many years, she worked as a program specialist at TRT, where she directed radio plays and produced programs. She is realizing her 59th consecutive year on stage this year. She has acted in various roles in numerous plays until today, the latest one being Moliere's Kıbarlık Budalası (The Bourgeois Gentleman), which staged 670 performances over 12 consecutive years. She is a teacher, acting coach, actor, director, translator and dubbing artist.
Kortay's activism is also noteworthy. She has advocated for actors' rights from the very beginning of her career. She was chosen as the President of the Turkish Actors Association for 15 years and was the head of the jury for the Afife Awards for five years. She also worked with many associations that create social impact. Another way which Kortay has given back is through her teaching: Most of the successful young actors seen on stage and screen have been her students, a fact that underlines Kortay's passion for this aspect of her career.
Kortay says that she has always been grateful for her education at ACG, as it gave her the self-confidence and strength to take her life in a direction that she did not even dare think of before. In an interview she gave to RC students in 2009, Kortay credited RC with giving her the vision and knowledge to proceed with her life and career. She has always done her best to represent RC well in every platform. She sees the friendships she made through ACG and RC as the greatest enrichment of her life.
Published January 2023