"My RC friends are still the most reliable sources for me. I turn to them for feedback, insight, collaboration."
COVER STORY: FINE ARTS ISSUE
Based in Istanbul since 2017, Gülşah Mursaloğlu creates installations.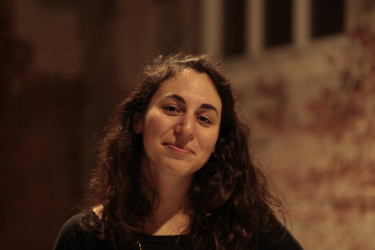 Gülşah Mursaloğlu RC 08
Why do you prefer installations as your medium?
My practice investigates materiality and human and non-human temporalities. I spend a lot of time in the studio, experimenting with materials, observing how they react to my actions, to time and to various encounters with other materials over long periods. Since the works derive from these relationships and encounters, I prefer not to focus on singular objects, but rather on lots of objects/materials that form a network of events by coming together, constituting a microcosm. Installation is a medium that allows for this specific kind of dynamism and external influence.
What are the main themes of your work?
Earlier on, my work dealt with questions that pertain to daily systems we surround ourselves with, and the failure of these systems. Since 2018, I've been working on a body of work that investigates human-made devices and materials we use to manipulate time and duration, and recently I worked on a project in which I researched the changing temporality of the potato, departing from its history since the 16th century to its current transformation into bioplastic.
How has RC influenced you in your art?
Aside from the fine art classes which provided me with the right environment to explore materials instead of stressing technical abilities, RC's influence in my work is palpable in the friendships I made there, the community I have built during those years. After 11 years, these friends are still the most reliable sources for me; I turn to them for feedback, insight, collaboration and problems that I can't resolve on my own.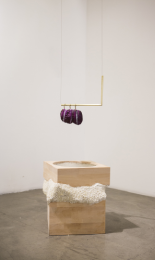 An Operator with Measured Endeavors, 2018
Published February 2021