"If you have a genuine interest in art, it comes with a kind of thirst that drives you."
COVER STORY: FINE ARTS ISSUE
Residing in Stockholm since 2010, Hale Güngör Oppenheimer creates mixed media work and installations.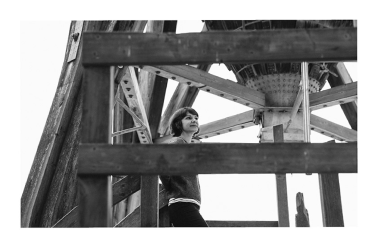 Hale Güngör Oppenheimer RC 00
Why are you interested in domesticity and in-between spaces in your work?
Having constantly moved from one country to another starting at four years old, I found that I could create some kind of stability and an alternative home through my works quite early on. The in-between spaces and imaginary landscapes I create through my works are a fruit of my relocations. These relocations have always been voluntary moves, and I, in fact, feed from being neither here nor there.
How has RC influenced you in your art?
I remember art classes with Gül Ilgaz very clearly. She has supported me since the beginning of my career, and it was thanks to her that I discovered I had a passion for art. To this day, we are in touch and follow each other's projects and exhibitions and even managed to have a coffee together here in Stockholm last year. The last few years at RC played a very crucial role in me choosing the path I chose and immersing myself more into the creative world. If it hadn't been for the art studio, photo lab and library I had access to at RC, who knows if I would have had a chance to feed my artistic curiosity and choose art as my profession.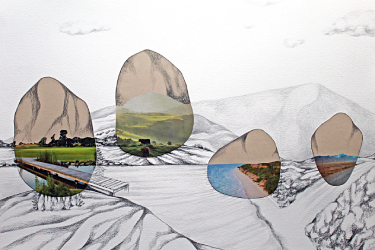 Lineup II, 2020
Published February 2021