Inside the RCVerse
RC NEWS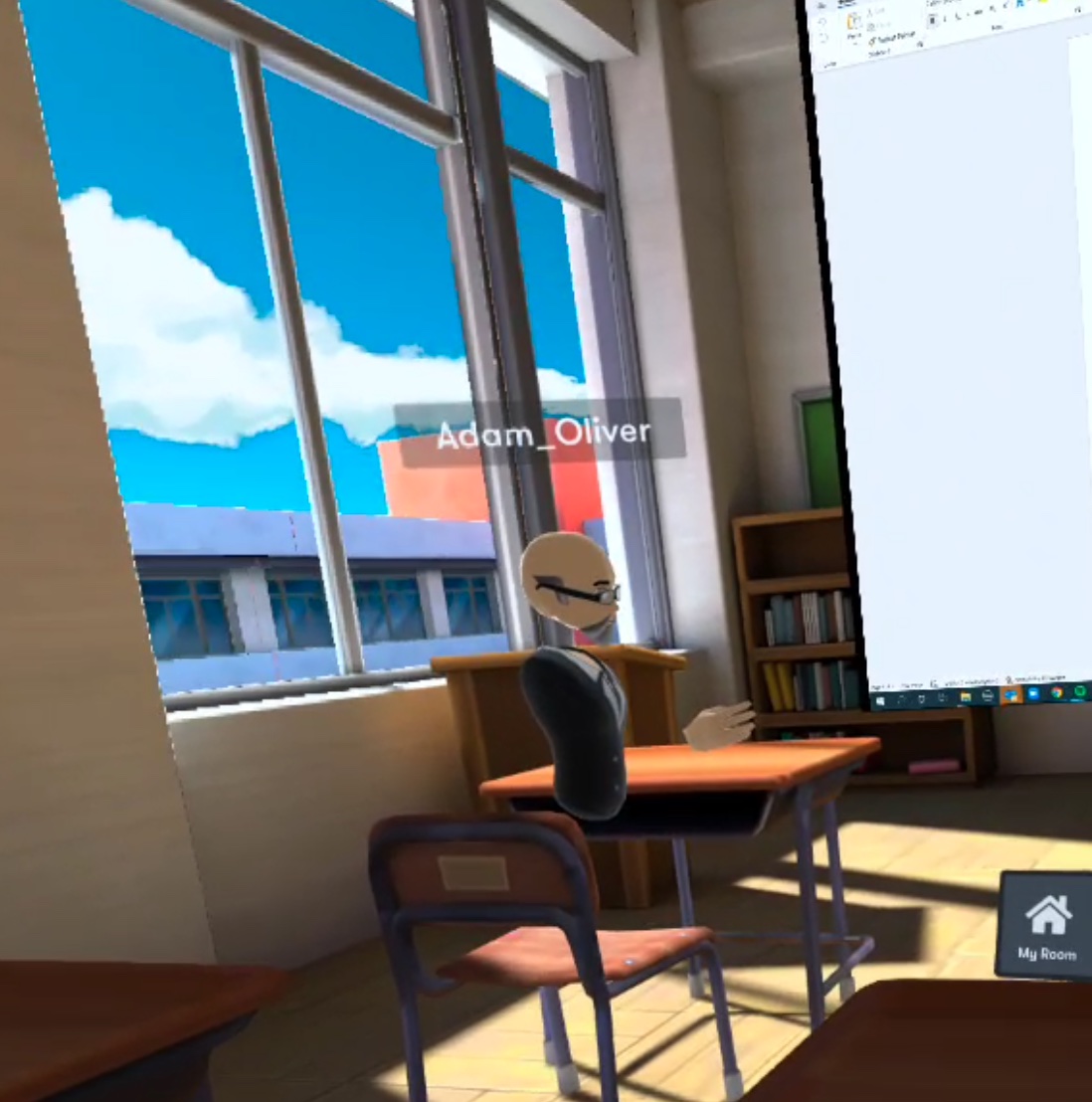 Welcome to this exciting – and very high-tech – edition of RCQ. Or rather: Welcome to the RCVerse!
This year I have co-taught the Literature and Technology elective, so it was a surreal experience to move from reading about hyperspace to actually entering it when, in March, I hosted a meeting of the school's Senior Leadership Team deep inside the metaverse.
It was a stunning experience: we changed venues with the flick of a button. Our outfits, even our physical avatars, transformed incessantly. The icon I had been assigned was understandably quite conservative – so as I grew familiar with the controls, I manifested a tall blue mohawk.
While it was certainly fun to have some hair back, the uses to which we are putting emergent technology are much more important and exciting. We all know the dangers of tech addiction and its negative impact on mental health; we must also remember how awe-inspiring technology can be when used wisely – as in our development of AR (Augmented Reality) and VR (Virtual Reality) technology to create virtual tours of the Aşiyan Museum and the Museum of Innocence. These tours are not just for RC consumption, but are official guides, available to the public. In the Museum of Innocence, Robert College students provide English commentary to match the Turkish narrative by Orhan Pamuk RA 70.
Other RC students have drafted a set of principles for using AI (Artificial Intelligence) and submitted them for use by TÜBITAK, while the Literature and Technology students (always at least five steps ahead of me) are currently exploring human relationships with technology through the creation of a VR story. In our co-curriculars, the Marine Biology Club has been using diving simulations to explore the underwater world, while the Blockchain Club have, I hope, been exploring ways to make RC very, very wealthy for the future. We also look forward to creating an e-Sports club venue ready for the autumn.
You can learn about all these exciting initiatives and more in this issue's cover story. I hope you enjoying reading our first digital-only edition of the RCQ.
Adam Oliver
Head of School
Published July 2022