"I want people to feel that art is part of daily life and something to be shared."
COVER STORY: FINE ARTS ISSUE
Directing galleries and curating exhibitions since 1983, Nuran Terzioğlu is the founder and owner of Galeri Apel, a fixture in the Turkish art scene since 1998.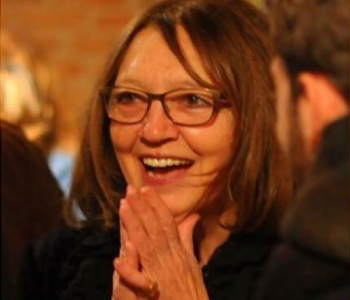 Nuran Terzioğlu ACG 65
What have been the different phases of the art scene in Turkey?
The history of contemporary visual arts in Turkey does not go far back. In the 1980s, there was a burst of gallery openings. I started out at Tanbay Sanat Galerisi in Ankara. I loved the gallery world from the start; it enabled what I wanted to achieve.
In the 1990s, international exhibitions and events provided momentum to the art scene. We founded SANART (Türkiye'de Görsel Sanatları Destekleme Derneği/Society to Support Visual Arts in Turkey) at this time, and our first sponsor was Osman Kavala RC 75. With SANART, academic and artist Jale Erzen ACG 62 started international symposiums, and we had our first international exhibition in 1992, Earth and Fiber, my first curatorial work. The Istanbul Biennial soon became one of the most important biennials in the world.
The 2000s was the brightest decade in art, a "Lale Devri." The preparation to launch modern museums created a buzz in the art world, as well as friendly competition. When we launched Galeri Apel in 1998 in Galatasaray, there was no other gallery there. Soon Istanbul Modern, Salt Galata and Borusan Sanat changed the face of Beyoğlu. Many galleries came to Tophane ,and the Tophane Art Walk started. There was cultural tourism, and a lot of foreign attention. Turkish artists became more visible internationally. I was invited to create exhibitions in Japan and Europe. The attack on galleries in Tophane sadly ended this period.
After 2010, art became more commercial. Beyoğlu changed. The tourist profile changed. Fairs and auctions came to the fore. New occupations emerged; art dealers and consultants began to dominate. Some artists churned work out to meet the demand of auctions. Some collectors launched galleries. Whatever capitalism brought, it brought it to the art world as well. I tried my hand at fairs, but did not enjoy it.
At Apel, many personal exhibitions have been the artists' first. I have curated over sixty exhibitions at Apel and abroad. I want people to feel that art is part of daily life and something to be shared. Some of the titles of my exhibitions are: Komşu (Neighbor), Çarşı Pazar (Marketplace), and Vitrin (Shop W indow)
As for today, art is online. I believe we will see the effects of COVID on art. Staying home makes one read more, think more, and feeds one's curiosity. There is no escape from nature.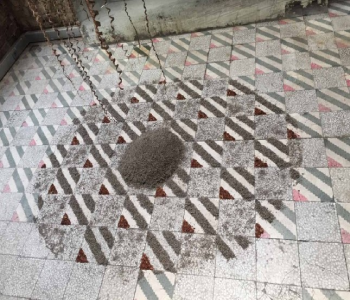 Maria Sezer - Su Yürüdü, 2016
Published February 2021