RC IN AMERICA
NY Area Alumni Catch Up in Manhattan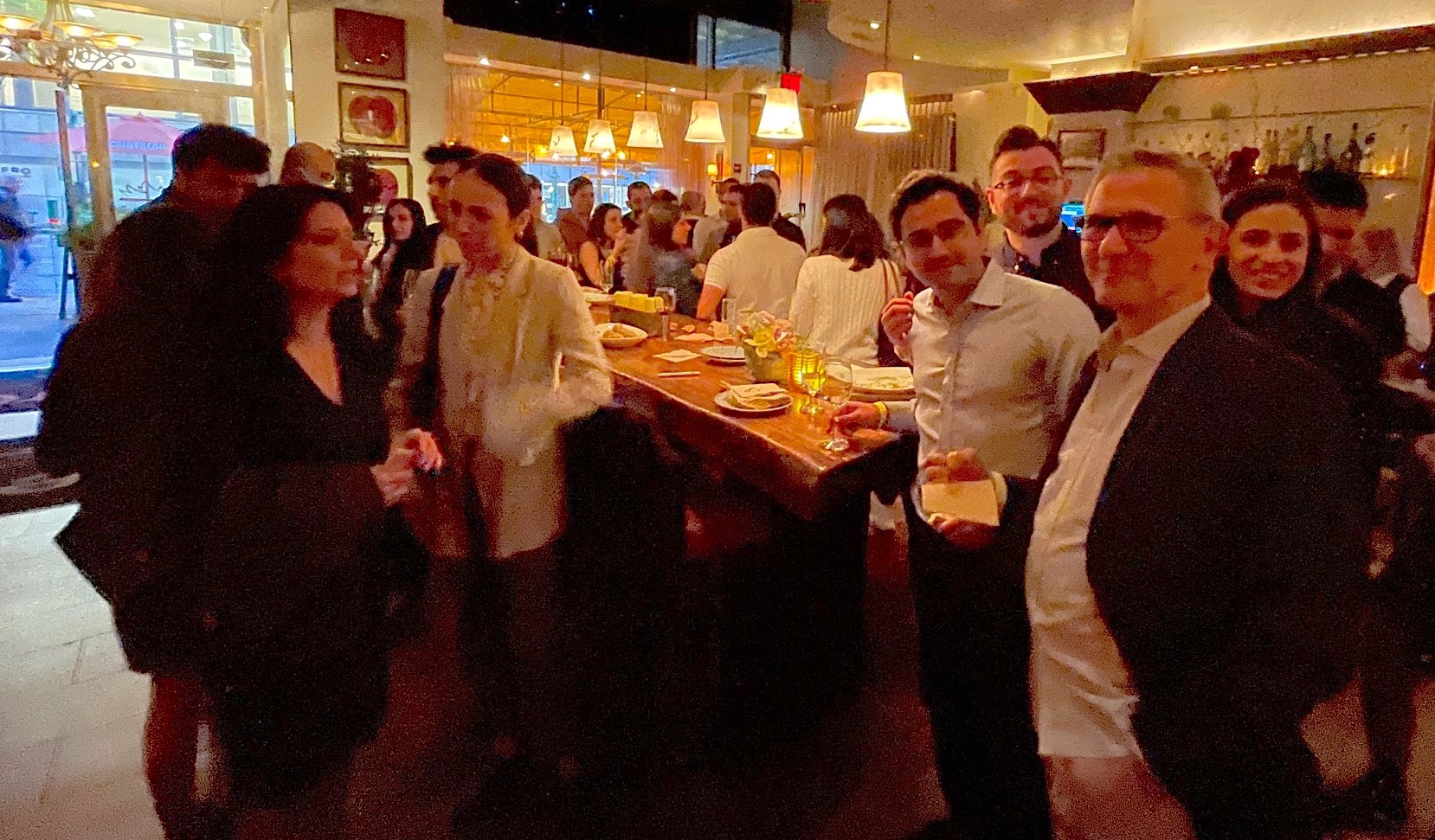 After a nearly two-year hiatus it was great to get together with members of the RC community at a NYC Bar Night on May 10, 2022. We had close to 50 alumni - from college students to Robert Academy graduates - attending the event at Pera Brasserie, run by Burak Karaçam RC 92. Everybody had a great time and at the end of the evening the group was still lingering, not wanting to leave the company of old friends.
We also had the company of RC Trustee Ted Widmer, great-grandson of Cyrus Hamlin, and Institutional Advancement Director Monika Mraz. One of the wonderful things was that many alumni approached RCAAA Boardmembers indicating interest in working with the board to help organize events and create more awareness of RCAAA among the RC community in the US.
RCAAA Spring Fireside Chat
Alumni from across the US met online on May 22, 2022 for RCAAA's second Fireside Chat. Joining the event were RC Turkish Director Nilhan Çetinyamaç and Institutional Advancement Director Monika Mraz, who gave an update on Robert College. Alumni enjoyed hearing how the school year was going and about new developments on campus.
If you'd like to find out more about RCAAA activities visit rcaaa.org
Published July 2022