"After the UN announced the Sustainable Development Goals, there was a paradigm shift."
COVER STORY: SOCIAL ENTREPRENEURSHIP AND INNOVATION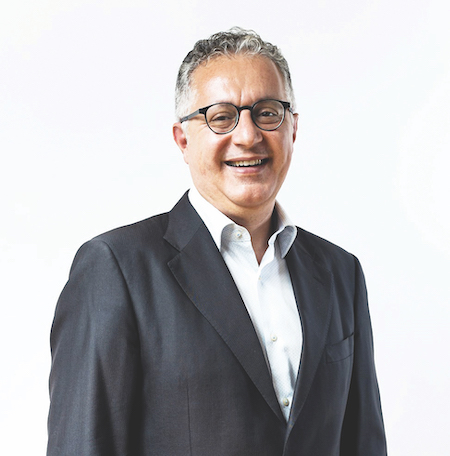 Sertaç Yeltekin is the founder and managing director of Zingforce Ventures, a Singapore-based firm that helps innovative companies with scalable social and environmental impact have access to capital, talents and advisory. He is also the co-founder of EtkiYap.
Why have impact investments and funding come so much to the forefront?
Impact investing targets areas like sustainable agriculture, renewable energy, energy conservation and microfinance, as well as affordable and accessible basic services like housing, education and healthcare, in both emerging and developed markets. When the United Nations announced the Sustainable Development Goals in 2015, there was a paradigm shift that led to an increase in impact investments.
What is the function of your foundation EtkiYap?
After two decades in finance and banking, I became impressed with the outcomes that social entrepreneurs achieve in alleviating poverty, increasing financial inclusion and building resilient companies. With this in mind, I co-founded Turkey's first impact investing platform Etkiyap which has four main pillars: funding for the impact ecosystem, building awareness and thought leadership around impact investing, measuring impact, and providing training to individuals and institutions interested in understanding how capital can be a force for good. Many RC alumni are on the Executive Committee. Etkiyap is currently involved in a study to design and structure an Impact Bond to tackle youth unemployment in Turkey. Etkiyap also leads the effort to establish a National Advisory Board involving both private, public, and non-profit entities to jointly address how impact investing can be a leading force in Turkey.
Published February 2022