Sürmeli credits RC CIP for inspiring him to go into public health.
REACHES OUT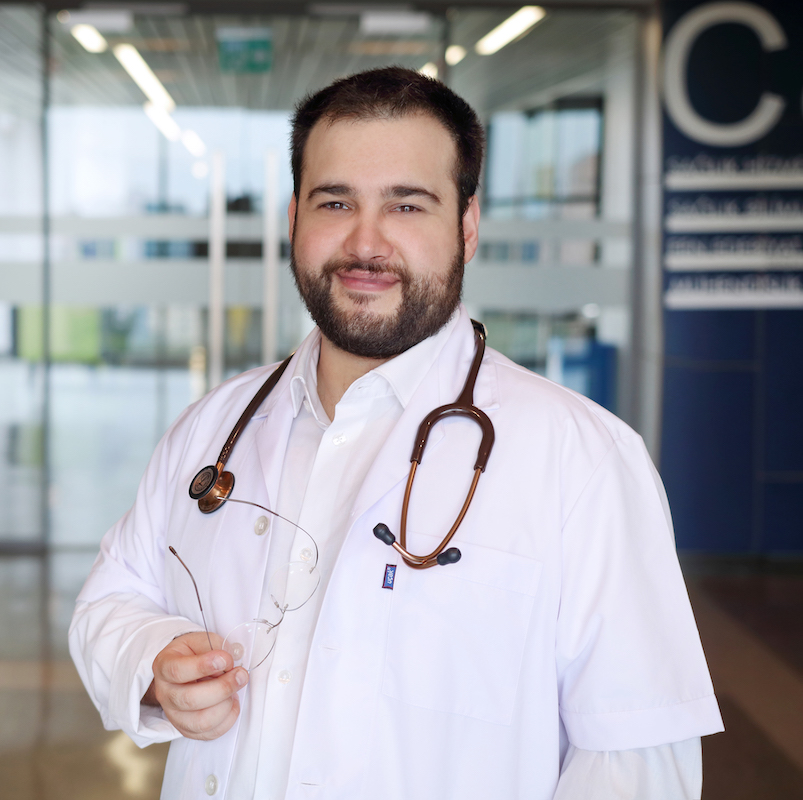 Aral Sürmeli met with RC students in September 2022 to share his journey from RC's Community Involvement Program (CIP) to medical school and the Harvard University T.H. Chan School of Public Health, to co-founding the Medical Rescue Association of Turkey (MEDAK), which supports medical rescue, disaster response, and healthcare of migratory populations. He is also the CEO and Founder of HERA, a mobile app that helps refugees access healthcare.
Sürmeli credits RC CIP for inspiring him to pursue a career in public health. In his talk he encouraged RC students to participate in CIP projects as early and often as possible during their time at RC to explore their interests and stretch out of their comfort zones. He advised students to "learn to make a real impact and measure it," and emphasized the power of collaboration.
The RCQ followed up with Sürmeli on the many facets of his work:
How did you become involved with displaced people?
When people ask me where I got started, I always say it was the CIPs at RC. Everything I have been doing since then are different versions of CIPs. MEDAK is the first nonprofit I founded, and I still lead it. We are focused on providing medical assistance in humanitarian crises. Currently our mobile app HERA's program is led by MEDAK in Turkey. Being in service of others is what I love and I have been lucky enough to pursue it as a career.
With the Syrian crisis, seasonal migrant farm workers became a natural target population for my work. Displaced populations also carry vulnerabilities they had prior to displacement, so what we end up seeing is double or even triple vulnerability. I am the son of an IDP (internally displaced person). My father had to flee his city, while he was in high school and came to Turkey due to concerns about his and his family's life. I feel a connection to displaced populations at a deep level.
What motivated you to create HERA?
MEDAK has been working with refugees, providing direct care in border cities and implementing health literacy trainings. In 2017, I did an internship at Harvard's Global Health Delivery Center in Dubai where my mentor was working on sending reminders for vaccination appointments in low- and middle-income countries. They were extremely cost effective in increasing the uptake of vaccines. I thought about a similar model for refugees in Turkey. We decided to design a simple app that forms a bridge between the population and the available healthcare services.
Any plans to expand outside of Turkey?
Yes! HERA is fully open-sourced, replicable and modifiable to respond to the local needs in other countries. Displacement is increasing globally, and our health systems are not designed for people on the move, so we need solutions like HERA, which can "move with the person." We piloted HERA in Nebraska with Afghan refugees in 2022, and we have plans to pilot in Ghana and Ethiopia in early 2023.
For more details, visit heradigitalhealth.org
Published January 2023