"Courage, freedom, and power were integral parts of RC as values."
COVER STORY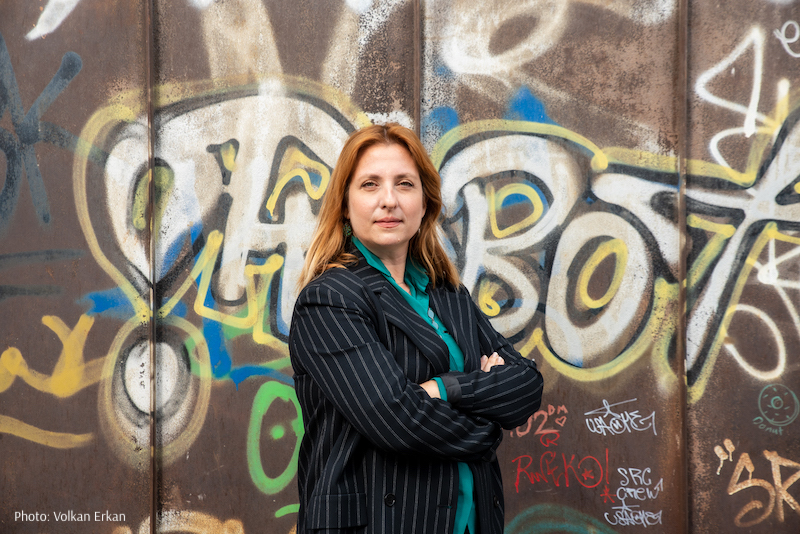 Yeşim Özsoy is the founder and artistic director of GalataPerform. She is also the President of the Theater Cooperative.
What about RC influenced your career?
Two things: the freedom and space for exploring and finding your own voice and the fact that we had to build a stage to perform each year because Suna Kıraç Hall didn't exist at the time. I found the courage, the freedom and power to be able to do all that I do, and these values were an integral part of RC. Building a theater has always been my passion. For years we did Visibility Project in Galata where the streets, abandoned buildings and shops became our performance space.
Of all the performances you were involved in at RC, which ones stand out?
In our last year we performed Kerem Deren's Delusions, and I was the president of the musical club. During Delusions I was making sure that everything ran smoothly which became a habit for me later in my life. Kerem kept losing his scripts, as he was still writing when we were rehearsing, and I was trying to keep him on track. I remember that as a fun and a little bit painful experience. Later on Kerem became an important screenwriter, and he became a planner and a disciplined writer. And in my life I wrote many plays for stage, but I always kept it together because I was producing and/or directing the play too.
Published January 2023